CUSTOMER VIDEO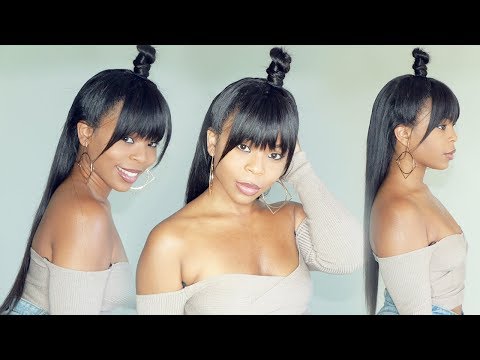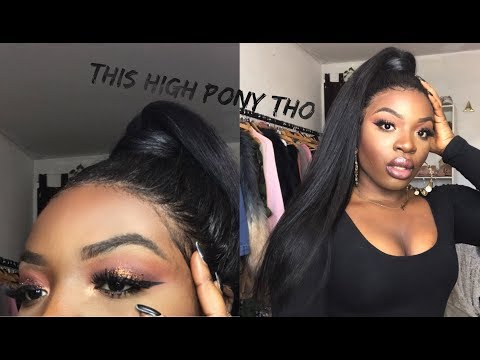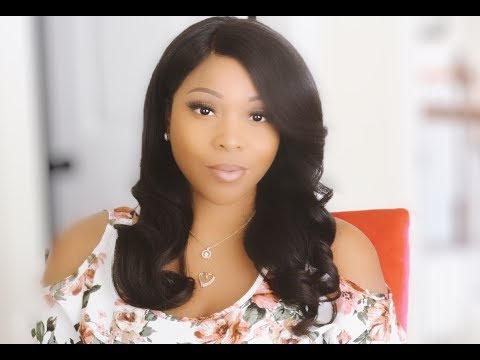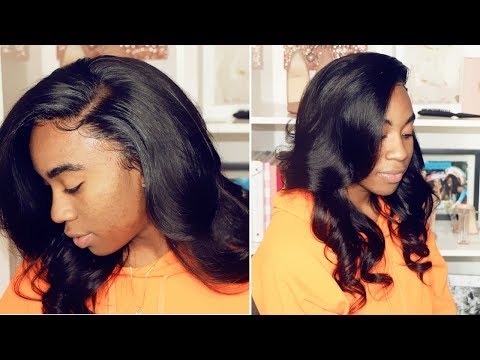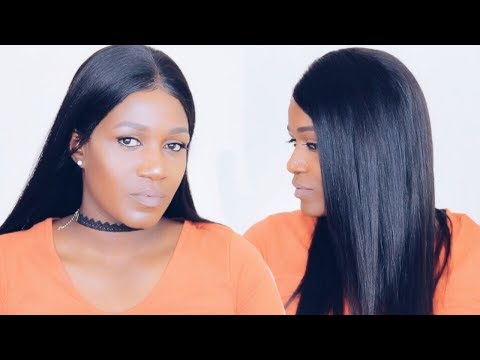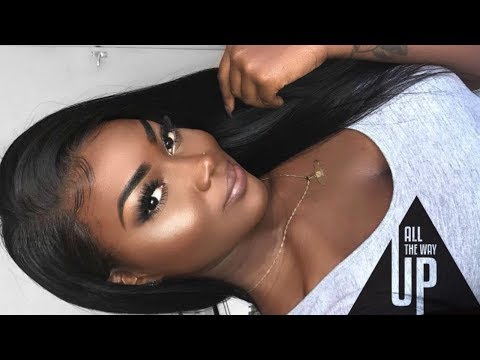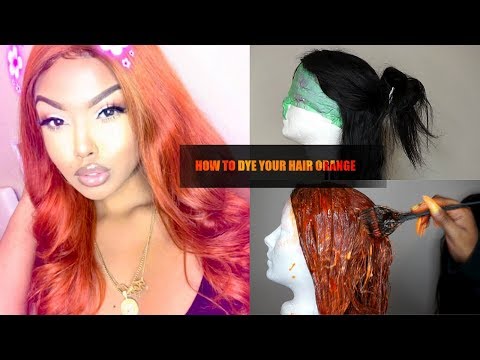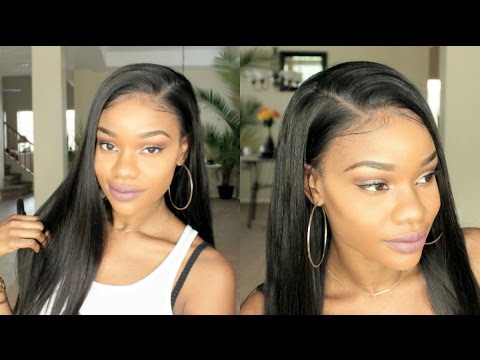 Reviews

I just got my wig and I love it. Not sure why this unit sheds so much though. The wig is beautiful and the feel of it is wonderful. I havent done much to the wig except for cutting off the lace, ear tabs and hot ironing it. I will be ordering again.
I ordered this hair 6 months ago. I waited to do a review because I wanted to give my honest review for anyone thinking about purchasing this hair. I have worn this hair for the majority of the 6 months, I've washed this hair on countless occasions and I must say that this hair is the bomb. Of course there will be shedding but as hard as I was on this wig it lasted and that's why I decided to order again. Thank you Omgherhair.. I hope that I can continue to buy quality hair from you.
So I've had this wig for just about a year and it's still as gorgeous as ever! I've washed it many times and flat ironed it and it still comes out looking like a blow out! Obviously over the course of a year it's shed a little but but with the 180% density you can't even tell. I was walking in the store and a lady kept staring at me cause she was trying to figure out if this was my hair or not (lol.) I would 100% recommend this wig for anyone that wants that natural glam look.
Ok, i never really leave reviews on products i buy, although i'm the kind of person that reads other people reviews for input on a product that i'm about to purchase lol But i DEFINITELY HADDD TO comment on the quality of this hair. Ok so i got this wig in December for a wedding.. at first i was iffy about buying a wig online especially since it would be my first time ever doing so BUT i am EXTREMELY SATISFIED this is the best wig i've ever bought matter of fact it beat some of the weaves I've bought. The quality of the hair is phenomenal, density Great overall 100%. some people actual were surprise it was a wig ... i have to say i'm not all that great with up keeping my wigs at times to be honest but even with that the hair is still great no shedding AT ALL and it does pretty great with Heat.... since i like to do loose curls on special occasions. DEFF. A MOST BUY... i'm honestly considering getting another one but a shorter length for everyday wear
I saw this Lace wig on a sister at my church ,she gave me the information on were to order it, i ordered it and it came in less than a week, I had it right on time for New Years! I got so many compliments on this wig, it so natural and lovely! I ordered another style cant wait to get it! You wont be disappointed if you order from OMGHerhair!
The hair is silky soft and NO SHEDDING . They lace was the right color, they did the hairline, and the knots were bleached on he edges :) thank you so much
Beautiful wig straight out of the package. I ordered 10 inch 150 density. I when ordering straight units I will go up in density. Still getting use to which density work best.
Love it!!!! I ordered 18in ,150% density,medium brown lace & average cap size. Hair is so natural. The 150% den is the perfect thickness for me . This hair is literally everything ! I've ordered different types of wigs from this company(because I loveee them sooo much)and they never seem to disappoint me ! This has to be one of my FAVORITE units from them. The hair is true to length , soft & I get NO SHEDDING . I literally colored the hair red as soon as I got it(without bleaching)& it took the color so well!! After ,I washed it & it's still amazing! If your hesitanting on getting this unit, DONT !! Highly recommend this unit !!
I love it ! I got this hair and the quality is 100. Exactly what is in the picture it feels great with no fowl smell and shipment was fast and the customer services are reliable in answering your questions. I'm satisfied with this order
This hair is of High-Quality!The edges are so realistic and it comes pre-plucked. Hair is also very soft and smooth , higher recommend.

Description

Details

360 Frontal Wig Legnth Using Frontal & Bundles Length Weight for 180% density Weight for 150% density

10 inch 8 inch 360 Frontal with 10 inch bundles 145 grams 125 grams

12 inch 10 inch 360 Frontal with 12 inch bundles 180 grams 145 grams

14 inch 12 inch 360 Frontal with 14 inch bundles 220 grams 175 grams

16 inch 14 inch 360 Frontal with 16 inch bundles 250 grams 200 grams

18 inch 16 inch 360 Frontal with 18 inch bundles 260 grams 210 grams

20 inch 18 inch 360 Frontal with 20 inch bundles 285 grams 235 grams

22 inch 20 inch 360 Frontal with 22 inch bundles 310 grams 263 grams

24 inch 22 inch 360 Frontal with 24 inch bundles 340 grams 292 grams

1. What is 360 Lace Wig ?

360 Lace Wig is pre-sewed with 360 lace frontal & bundles.

It comes with lace around , wider parting room (4in-4.5in in front, 1in-1.5inch at back), With more wefts at crown, the wig could be very full.

2. More Advanced Features of 360 lace wigs:

1>Wider Parting Space: 4in-4.5in in front, 1in-1.5inch at back .it can be parted anywhere easily !

2>More Natural Look: Comes with Pre-Plucked hairline & lace and baby hair around perimeter, it can achieve more natural look;

3> More Hairstyles : High pony-tail, bun and updos can be made;

4>More Density: Both 150% / 180% available. Big density makes the hair much fuller.

5> More Affordable: With the same hair density, 360 lace wig is more affordable than the lace front wig.

Product help




HAIR LENGTH

If you are ordering a curly wig, the hair length can be drawn up approximately 2-3" from the curl depending on how tight it is. For waves, it can draw up approximately 1-2". Therefore, you may wish to order a little longer for curly or wavy textures to accommodate the drawing up of the hair and to achieve the full length desired

HAIR COLOR




Please be aware that as a result of the display resolution varying from Led screens,the chromatic aberration can't be avoided completely.We will try our best to assure the hairyou receive match up with what you saw in the picture.Please forgive us for the remaining slight difference.Make sure you accept this before you make the purchase. Thanks!




WIG CAP CONSTRUCTION




1. Full Lace Wig Cap with Top Stretch : Cap 1 (In Stock)

The wig cap is with Strong Swiss lace or French Lace all around the perimeter and Stretch Lace ear to ear .You Can wear high ponytails or in updos .It can be parted anywhere throughout the unit. It needs to wear with glue ,tape or other adhesives. When it is added adjustable straps in the back and combs inside ,you can wear it without glue.

2. Glueless Full Lace Wig Cap with Combs & Adjustable Straps: Cap 2 (In stock)

This Wig Cap is our MOST POPULAR full lace wig cap ,which adds adjustable straps in the back .4 combs attached in the front top,back and both sides . This special construction can let you lay your wig more flat in the front and more secure without glue. You can also wear high ponytails or in updos. It can be parted anywhere throughout the unit.

3. Silk Top Full Lace Wig Cap

This Silk Top Full Lace Wig is just added 4x4inches Silk Top on Full Lace Wig Cap 1 . Silk top looks like your own scalp , More natural looking . Can wear high ponytail .


4. Glueless Silk Top Full Lace Wig Cap

This Silk Top Full Lace Wig is just added 4x4inches Silk Top on Full Lace Wig Cap 2. Silk top looks like your own scalp ,More natural looking.There are 4 combs sewn inside, adjustable straps in the back which can let you lay your wig more flat in the front and more secure without glue.

5. Glueless Lace Front Cap With Stretch Back: Cap 3 (In Stock)


This Wig Cap is Lace Front Wig Cap,it is the Most Popular one. 3inches Swiss or French lace in the front of parting and Machine made weave/wefts in the back .Also with 4 combs and adjustable straps at back can be worn Glueless .You can't wear it in high ponytail, Only 3 inches lace you can part it at front.

6. Glueless Lace Front Wig Cap: Cap 4 (+30 days to do custom order)


This Lace Front Wig Cap needs about 30 working days to do custom order . Which is similar to cap 3, also with 3inches Swiss or French lace at front, the other is machine wefts. It also has adjustable strap at back and four combs on it can be worn Glueless.You can't wear it in high ponytail, Only 3 inches lace you can part it at front.

7.Glueless Silk Top Lace Front Wig Cap


4inches x4inches size silk base in the front .The back is machine made hair weaves . also with comfortable Swiss lace in the front and back . Still with adjustable straps and combs .




WIG CAP SIZE

Here is the cap size for OMGHerhair wigs. Our fitted caps are true to size but rarely, will run slightly smaller/bigger.

Please Note:
This is guide to understanding cap size.
It does not mean that each wig comes in all of these cap sizes.
Sizes will vary slightly SMALLER / BIGGER .

How to measure your cap size ?




HAIR DENSITY

Density is defined as how thick or thin you want your hair to be. The standard density is 130% which is Medium Density. however, your choice will depend on your styling preferences and individual profile. Most women achieve a natural appearance with medium density.

Our stock full lace wigs and lace front wigs default to 130% density. Custom order can provide other densities.




LACE COLOR

Please Note :

Our stock lace wigs are ALL MEDIUM BROWN Lace Color , which is most popular & suitable for most African People .

You can also choose other colors to match your scalp color , but it needs about 25 days to do custom orders . Thanks !

1. How do I choose the correct lace color?

The lace color is made to imitate your scalp color, not your skin tone.
Be sure to part your hair, and look at your scalp color prior to making your selection.

2. What's the difference between Swiss lace and French lace?

Swiss Lace is more undetectable.
French Lace is more durable.

Swiss lace and French lace are the most normal lace on lace wigs.
Swiss lace is finer and softer than French lace.
Swiss lace is with better and natural looking to match the skin.
French lace is a bit thicker and more durable for use.
Both two types of laces can be dyed to match different skins.




Shipment




Here is the time frame when you can receive your order:


Procedure


Stock Order
Type/Color
Straight type & Natural Color
Wavy / curly type or Other Colors
Order received
1-2 working days
1-2 working days

Order processing

(hairstyle & coloring included )

1-2 working days

2-3 working days
Delivery time
2-3 working days
Total
4-7 working days
5-8 working days




Please note:

1. Total Delivery Time = Processing Time + Shipping Time

For Stock Orders: Processing time is about 1-2 working days to do Quality Control before shipped out.

2. Your order will be shipped to your confirmed PayPal Address & your shipping address on the website should be as same as your confirmed PayPal Address.

3. For any P.O boxes and APO/FPO address, shipping time is more than 7-15 working days ,very slow. So we suggest you provide a Physical address.

4.We ship all items stamped as "Gift" or "Sample" and written of low product value to avoid you being charged a custom fee. But sometimes several countries such as Canada,Germany,South Africa ,Brazil would charge some taxes which are not avoided ,you will be responsible for the charges. We apologize for any inconvenience, but we have no control over the customs authorities in your country or any other. Contact your local customs office for more information about customs fees, duties, and taxes. We will submit all documents to help you go through the Customs.

Package Tracking :

Once your order is shipped out, OMGHERHAIR.com will offer you the tracking number via email.

We share a strategic cooperation relationship with the world's popular express company DHL/ UPS/ Fedex . You can track your package on the website

DHL: http://www.dhl.com

UPS: http://www.ups.com/

Fedex: http://www.fedex.com/

EXCHANGE & RETURN

Return & Exchange Policy




Thank you so much for purchasing hair from our OMGHERHAIR.com .

Creating High-quality & Affordable 100% Human hair is our goals.

We understand that sometimes our hair may not be suitable for a customer, or a mistake is made while ordering, which is why we provide a comprehensive and fair exchange and return policy.

We are more than happy to accommodate exchanges and returns for our hair that have not been cut, tampered ,altered, or used.


Below are the details:

1. Please ensure the first contact within 7 working days once received.

(Once beyond 7 working days, we won't offer free exchange or free return service)

(Please keep a good contact during this period)

2. NO Return & Exchange for customized hair & clearance products.

3. Only one -time complimentary exchange service provided .

4. We will only deduct $25 freight after we receive the unused product .

Return & Exchange Process




Step 1

Please contact our OMGHERHAIR service representatives within 7 days of receipt of your wig via email.
Email:[email protected]
Please indicate the reason or reasons you want to exchange or return your wig.Please attach any applicable pictures.

Step 2

Our customer service representatives will process your return/exchange request within 1-2 business days. (except for holidays and vacations)
After the return/exchange request has been authorized, our customer service will send you a Return &Exchange address to send your unit to.

Step 3

Please ship wig back to the address we provide you, please include the order number. You're also responsible for the return shipping charge, which is about $8-$12 for U.S. customers.
*We DO NOT accept the return packages without our Return Authorization.
*We DO NOT accept the return packages by freight collect.
For customers outside of the US, we suggest you ship your package by postal express, which will be a little cheaper than FedEx, Ups, DHL and etc.
Please do email us the tracking number to [email protected] after you have shipped your package.




For Rush Exchange:


You can place a new order and receive your refund when the original item arrives back.
-Place a new order online ,we will send your new purchase after payment received
-When we receive and process the eligible returned product, we'll issue the refunds or store credit that has no expiry date.

Change & Cancellation Policy




Stock Orders

Custom Orders

Order Status


Placing orders within 48 hours

(had not been shipped out)

Under processing


(do hairstyle/color need 1-2 days)

Orders had been shipped out

Placing orders within 2days


Within 7days processing time

After 7days processing time

If Can be changed/cancelled or not

Yes,freely


Need 5% handing & restocking fee

CAN NOT

Yes,freely


Need 15% handing fee

Need 30% handing fee

FAQ

1. What is the difference between human hair and synthetic hair?

Synthetic Hair: Burning smells like a burning plastic, there is a small flame and feels viscous when it burns out.

2. What is the difference between your Brazilian virgin hair, Peruvian virgin hair and Indian remy hair?

There are quality differences among these hair types .Hair quality from normal to best is Brazilian virgin hair > Peruvian virgin hair>Indian remy hair. The best quality means the wig can last longer and you will feel the hair is more smooth and softer when you touch it. But that doesn't mean the Indian remy hair is bad, no ,it is still good just normal compared with other hair types . Human Hair: Burning smells like a burnt fragrance, human hair burns out very quickly, and feels like coke. It also easily becomes ash.

3. Why is your hair so cheap?

Because we sell hair from factory to customers directly, no middle men. Also our marketing strategy is "Quick Returns and Small Margins", so we want to offer quality hair with reasonable price.

4. What is full lace wig?

Full Lace Wig is a lace wig that human hairs are all ventilated on French lace, Swiss lace, PU or other bases. So it is all handmade work and more expensive, but it looks very natural. You can part your hair anywhere as you want and wear high ponytail.

5. What is natural color?

Natural color is the tone of virgin hair .It gradual changes from 1b off black to #2 dark brown.

6. What is difference between Yaki straight and Silky Straight?

There are many small curls on Yaki hair, so Yaki hair feels coarse. Silky straight is very straight, silky and smooth.

7. What do these signs (+30days) (+4days) mean?

It means that is a custom made order and our workers need 30working days or 4 working days to process before shipment.

8. What do "no part closure" "middle part closure" and "three part closure" mean?

No part closure means the closure is free parting and you can part your hair anywhere by yourself.
Middle part closure means the closure is with a visible middle parting that we made in advance, but you can still part your hair anywhere.
Three part closure means the closure is with visible middle parting, left parting and right parting that we made in advance, so you can switch parting very easily.

9. What is the difference between Swiss lace & French lace?

Swiss lace is finer and softer than French lace. Swiss lace is with better and natural looking to match the skin. French lace is a bit thicker and more durable for use. Both two types of laces can be dyed to match different skins.

10. What is hair weave /weft?

Hair Weave/Weft extensions are wefts of human hair sewn on to a flat track. They are typically associated with braid weaves to make one's hair appear thicker or longer.

11. What is hair closure?

Hair closure also called top closure is actually a small hairpiece which is usually used to match weave on style. According to different base material, hair closure is generally classified into lace closure and silk closure. Silk closure is more natural.

12. Do I need to wash my hair before wearing it?

Our hair is very clean and neat, so you don't have to wash your hair at first when you receive it. For curly hair we don't recommend you to wash because it may ruin the curly pattern.

13. Can I dye my curly hair?

For virgin hair, yes you can dye it, but curly hair is not easy to operate by yourself, so please let a professional stylist help you and don't do that yourself. For Malaysian and Indian hair we don't recommend you to dye.

14. What is bleached knots?

Bleached knots help make the hair appear as if it is growing from the scalp. When hair is tied to the lace, there is a dark knot where the hair is secured. Bleaching or "lightening" the knots reduces the visibility of this knot. On off black (1B) and dark brown hair, the knots are lightened to a light brown shade. Very light brown and blonde and shades usually do not need bleached knots. It is not possible to bleach knots on jet black (#1) hair, and is very difficult to bleach knots on 1B hair.

15. What is the glueless wig cap?

On glueless cap, there are combs on it, to avoid the wig slip down. Also, at back there is an adjustable strap, you can adjust it to fit you well.

Silk top is made by 3 layer lace, the knots hidden in the middle of the 2 layer lace, the hair looked like it rise from the scalp.